Booneville AR Tree Service
Arkansaw Tree Service in Booneville AR is one of the most well respected tree services in Northwest Arkansas. Our tree service focuses on providing quality tree services at an affordable rate. When you need tree removal, tree trimming, stump removal, or any other type of tree service, call Arkansaw Tree Service.
We Offer 24/7 Emergency Service.
No one ever plans for a tree to fall naturally. As a matter of fact, no one can. Trees can fall anytime and anywhere. When a tree falls and you need to call someone to have it removed right away, Arkansaw Tree Service will respond quickly. We have the expertise necessary to remove trees that have fallen on cars, buildings, or even homes in a safe manner.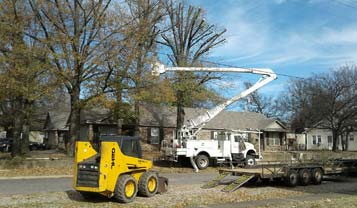 Our Services Include:
Tree Removal
Tree Trimming
Tree Pruning
Stump Grinding
Stump Removal
Contact Information
(479) 739-7753
wjktrees@gmail.com
arkansawtreeservice.com



Licensed & Insured




24 Hour Emergency Service




In Business since 1984



Affordable Pricing. Quality Tree Service.
One of the most important things to consider when hiring a tree service is their price. No one has a budget set aside for tree removal so we know it is a surprise expense. Therefore, we make sure all of our prices are highly competitive. Our experience allows us to work safely and efficiently. Once a tree service has been in the tree removal industry as long as we have, they will learn the methods to increase efficiency.
What does our efficiency have to do with our prices? We are able to assist more people because we can safely complete more jobs within a shorter period of time. This allows us to charge each homeowner lower prices on jobs. Arkansaw Tree Service has some of the best prices on tree removal and tree trimming services in the greater Northwest Arkansas area.
Tree Removal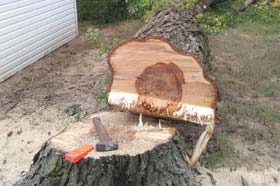 When it comes to tree removal, it requires a skill expert to properly fell a tree. Our expert tree removal company, Arkansaw Tree Service, knows how to properly "read" a tree to determine the best approach for felling the tree. If the tree is already on the ground we will be able to quickly remove the tree so it is no longer an obstruction or danger.
Whether the tree is still standing, on the ground, or even on top of your home, we are the best tree removal company to hire in the greater Booneville Arkansas area.
Stump Removal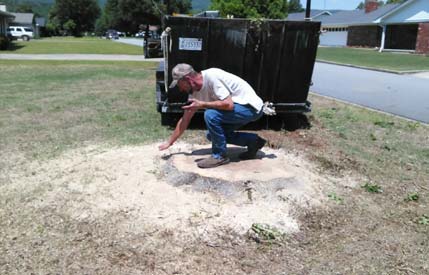 Once a tree is removed you are usually left with a stump. Stumps can be kind of a nuisance. Stumps can be unattractive in the yard of your Booneville home, and they can also be a hazard. They can be particularly dangerous if you have children who are always looking for a way to get injured while playing outside.
Removing a stump is never a fun job if you decide to do it yourself. Those who have done it know exactly what I am talking about. You can either: burn it out, grind it out with a stump grinder, or attempt to hack it out with an ax. None of those options are an easy task. Arkansaw Tree Service has affordable stump removal services. Let us take care of that stump for you!
Tree Trimming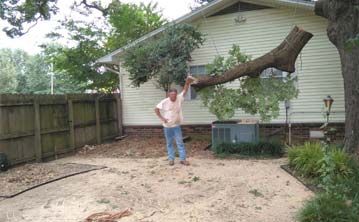 There are times where you may not want an entire tree removed from your property yet and simply need tree trimming service performed. Arkansaw Tree Service is a tree trimming expert that knows how to properly trim a tree so it can continue to thrive.
At Arkansaw Tree Service, we have become the first call for many Booneville residents when they need to keep their yard healthy. Most people do not know but trimming a tree is a part of maintaining healthy trees. When a tree is trimmed properly it allows nutrients to reach the parts of the tree that need it the most.
We serve the entire Booneville AR area.